It is, as headlines go, a little confusing, I'll grant you that. Certainly not up there with "Freddie Starr Ate My Hamster" which has the simple virtue of telling you all you need to know without having to demean yourself by actually buying a copy of The Sun (wot published it.)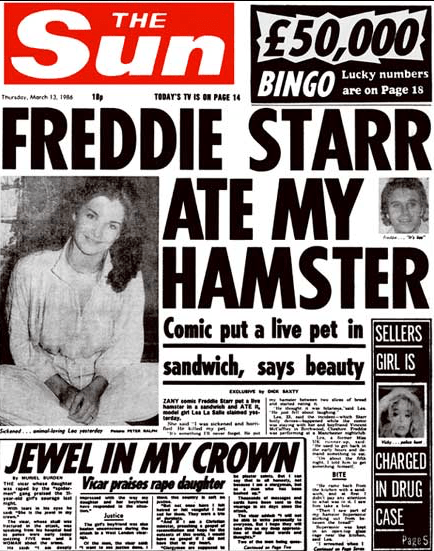 And not in the same league as my personal favourite, the Carlisle News and Star's "Budgie's Death Now Being Treated As Suspicious" which has the opposite effect and makes you want to take out an annual subscription (at least to the Silloth edition).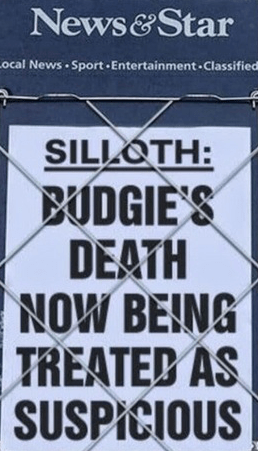 No! "T am S y" falls into the cryptic category and as such probably belongs more in the back page crossword puzzle than on a front page headline. The clue is in the gaps. Fill them in with the missing letters and you've solved it. Or, if you prefer your clues a little more gnomic, Rupert Murdoch on your bike will give you the same result and also, by a bizarre coincidence,  link the hamster headline with mine.*
Yes, you've cracked it: "Team Sky." Cracked being the operative word because the Team Sky lettering on my very expensive Rapha bib shorts has cracked after just one wash and dry (ahem) cycle. My other pair of even more eye-wateringly expensive shorts haven't and they were put through the wringer (so to speak) in several ride through laundromats on my epic trip across America. 
I didn't notice Chris Froome sporting   am Sk  kit as he showed the competition a clean pair of cleats on his way up to the summit finish on La Pierre Saint-Martin. I didn't see the motorcyclist cameraman getting an arse shot of Richie Porte's shorts with  "2 s Cent  y Fo " emblazened across them.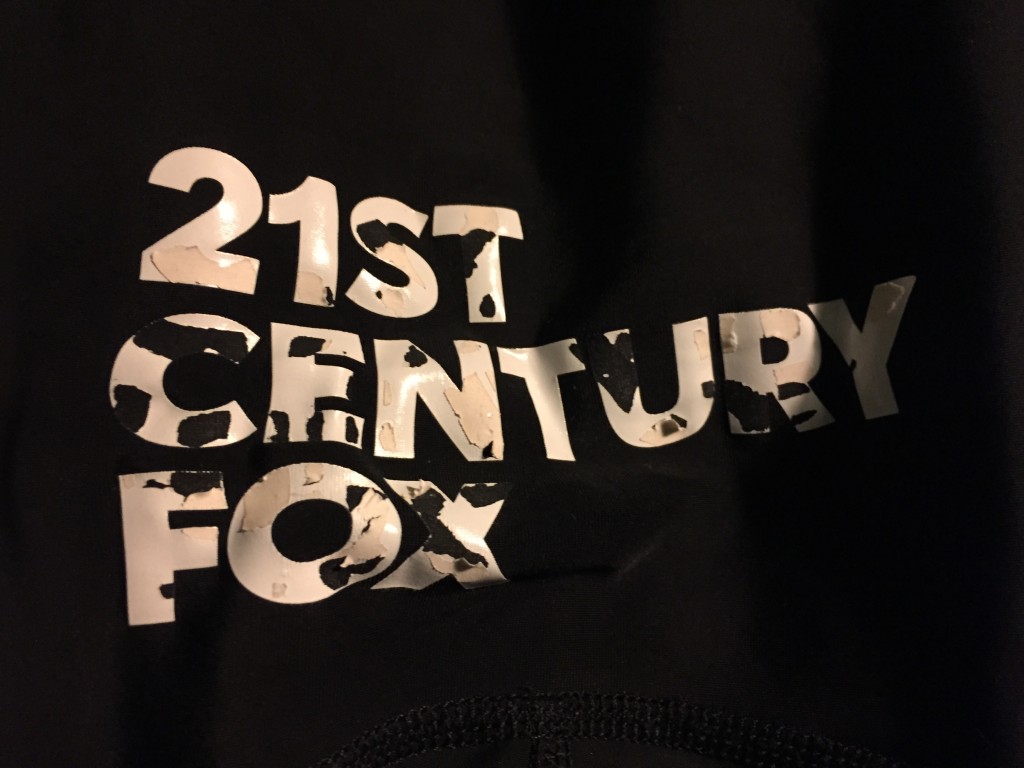 All of which leads me to conclude that Team Sky and Rapha are fobbing off us amateur riders with second rate kit.
Or to put it another way: "Team Sky's Bib Shorts Are Pants."
If I want to wear something that needs mollycoddling in the laundry department I'll buy a G string woven from unicorn fur thank you very much. Cycle wear is going to get sweaty. Fact. And as such it's going get whanged in the washing machine and tossed in the tumble drier. So make them more durable please. Either that or persuade the boffins at Bosch to design a cycle cycle on the next generation of washers. At least then I'll be able to freshen up the G string and the bib shorts in the same load.
*Rupert Murdoch's companies have stakes in both The Sun and Team Sky.
By the way, if you've enjoyed reading this and you've got a few bob to spare I'm riding from Paris to Nice in a few weeks time to raise money for Willen Hospice. You can donate safely and securely via my Just Giving page. Thank you.