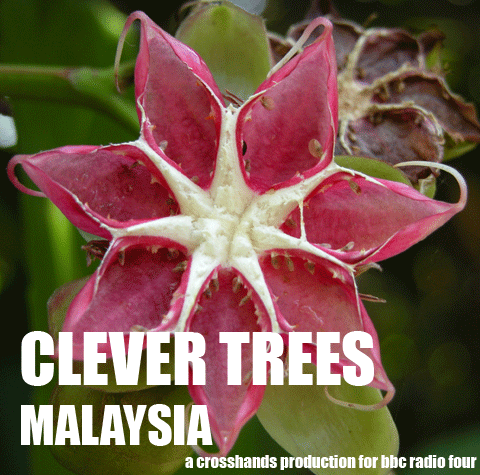 Of all the clever things that trees can do telling the time has to be one of the smartest. In this episode Richard Uridge travels to Malaysia in search of the Simpoh, a tree which, according to legend, flowers at precisely the same time every day.
Podcast: Play in new window | Download (Duration: 14:04 — 13.0MB)
Subscribe: Android | RSS | More
---
Please note that this and other programmes in the Clever Trees series were first broadcast on BBC Radio 4. As a result they contain copyright material so they are strictly for personal use and must not be used for commercial gain withour our express permission in writing. Please contact me if you'd like to obtain a licence.